Global Issues & Actionable Tips
Attention Viticulturists and Ag Professionals
Discover the latest viticulture research and technology from the world's top experts to help you be competitive in the ever changing business landscape. 
Since 2003, the Sustainable Ag Expo has been a leader in providing world-class educational content for farmers, researchers, and consultants.
This year's virtual format gives you access to a greater diversity of topics and speakers accessible at your convenience November 9 - December 4.
Buy Now & Save!
$345 (Member Pricing Available)

Note: This is different than your Vineyard Team credentials
Outstanding Content with Increased Flexibility
Learn from top researchers and viticulturists from around the world.
25+ hours of live and recorded content

20 hours continuing education for DPR and 20+ for CCA

Convenient access over 4 weeks
Program
People. Planet. Profit.
Climate Adaptation   |    Invasive Insects    |    Bio Control for Pierce's Disease    |    Irrigation Technology    |    Winegrape Supply & Demand    |    Rootstock Breeding    |    Regenerative Agriculture    |     Biochar    |    Floor Management Technology    |    Vineyard & Hemp Coexistence    |    Growing Healthy Soils    |    Marketing Sustainability
And that's just the start.  
Professor, Plant Pathology and Microbiology Division - Cornell University
Extension Associate, Dept. of Entomology - Penn State University
Professor, Ecology of Plant-Associated Microorganisms - UC Berkeley
Associate Specialist UC Davis
Zihao Wang is an associate lecturer at The University of Sydney, researching Unmanned Aerial Vehicles (UAVs) in the School of Aerospace, Mechanical, and Mechatronic Engineering. He completed a Bachelor of Engineering (Honours Class 1) in 2014, and then a Ph.D. in Intelligent UAVs for Pest Bird Control in Vineyards in 2021. He is interested in autonomous systems and their applications. His current focus is to develop an autonomous UAV system for bird damage management in agriculture.
Climate Research Fellow, School of Technology, Environments and Design - University of Tasmania, Hobart Tasmania
Cooperative Extension Specialist - UC Berkeley
Katherine Bedard enjoys removing barriers for the approximately $1.4 billion of California wine exports. Based in California (USA) Wine Institute's Washington, D.C. office, she works with Wine Institute members and staff, the U.S. government, international industry organizations, and foreign governments to respond to international barriers and advance the U.S. wine trade agenda. Most recently, Katherine served as an International Trade Specialist in the U.S. Department of Agriculture's Foreign Agricultural Service, focusing on eliminating trade barriers for processed agricultural products, including U.S. wine.
UC Cooperative Extension Advisor - Entomology and Biologicals, San Luis Obispo, CA
Sustainable Winegrowing and Grower Education Director - Lodi Winegape Commission
Assistant Profressor Dept. of Land, Air and Water Resources - UC Davis
President - National Grape Research Alliance
Professor, Dept. of Enology and Viticulture - UC Davis
Chair, Department of Viticulture & Enology. California State University, Fresno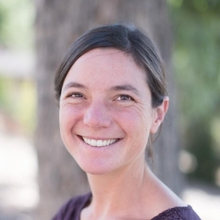 Lecturer College of Agriculture, Food, and Environmental Sciences - California Polytechnic University San Luis Obispo
Associate Vice President, UC Agriculture and Natural Resources
Retired UCCE Farn Advisor, Lake and Mendocino Counties
USDA ARS Davis, CA
UC Davis
Director - California Dept of Pesticide Regulation
Marrone Bioinnovations
CEO, Tule Technologies
Angelina Ceja is the Director of Education at AgSafe, a nonprofit organization whose mission is to provide practical health and safety education to the agricultural community. She oversees and develops curriculum for the various certificate and education programs provided by AgSafe. She has over 20 years of nonprofit experience, is bilingual in Spanish, and earned her Master's Degree in Public Administration from California State University, Stanislaus.
President, Advanced Viticulture
USDA ARS Davis, CA
Ohmart Consulting Services
Dr. Monica Cooper joined UC Cooperative Extension (UCCE) in Napa County as a Farm Advisor (Viticulture) in April 2009. Her formative work in the Peace Corps and her graduate degree program led her to a career in UCCE, at the intersection of her passions for science, plants and public service. Educated as a Plant Doctor at the University of Florida, she has multidisciplinary training in plant pathology, entomology, soils, and plant science that she draws upon to help growers diagnose vineyard problems. Her applied research and outreach programs provide data-driven technical information to the vineyard industry. Her research interests include disease epidemiology, pest management, labor issues affecting farmworkers and optimizing extension delivery through peer-learning networks. Fluent in Spanish, she also offers educational programming to farmworkers. Her achievements have been recognized with the ASEV Extension Distinction Award (2019), the 9th International IPM Award of Recognition (2018), the Vintage Report Innovation Award (2016) and the UC ANR Distinguished Service Award for Outstanding Team (2015/2016). She has co-authored 54 peer-reviewed publications, 120 extension publications, delivered 85 educational presentations and organizes an average of 20 outreach events per year. An active member of ASEV, she serves as an associate editor of the Society's journals. An avid horticulturalist, she cultivates edibles, flowers and habitat plants in her home garden.
UCCE Farm Advisor Monterey County
Viticulturist, VinoFarms
Technical Field Manager, Suterra
Buy Now & Save!
$345 (Member Pricing Available)

Note: This is different than your Vineyard Team credentials